South America Wine Festival 2018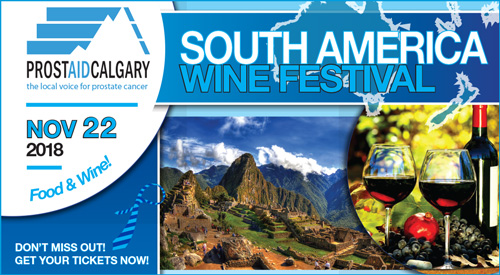 Join us Thursday, November 22 to enjoy a great selection of South American wines at the Festival Cellar at Willow Park Wines and Spirits.
As well as an offering of many notable wines, you'll be treated to some delicious light snacks for pairing.
When:
7-9PM
Thursday, November 22, 2018
Where:
Willow Park Wine and Spirits
10801 Bonaventure Drive SE
Calgary, Alberta
Cost:
$50 / person and will include a
$25 charitable tax receipt.
Purchase your tickets below to help support PROSTAID Calgary...we'll see you there!
Click on the header below to see what all went down at our annual wine festival last year.