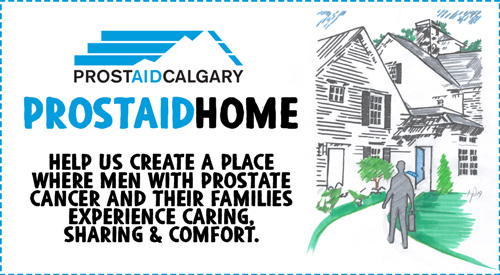 Click Here for Sponsorship Opportunities
PROSTAID Calgary has started a Capital Fundraising Campaign to create Canada's first PROSTAID Home, a place where men and their families on a prostate cancer journey can go to find an atmosphere of caring, sharing and comfort. In addition to hosting PROSTAID Calgary's programs and monthly meetings, PROSTAID Home will serve as a home away from home for men who must travel to Calgary to receive much needed medical treatment for prostate cancer.
PROSTAID Rock & Roll Gala Fundraiser
On June 15, 2019 PROSTAID Calgary is hosting our inaugural Rock & Roll Gala Fundraiser at the Grey Eagle Event Centre. It will be a fun night with a four-course dinner, live and silent auctions, live entertainment by a legendary Canadian rock and roll icon, Randy Bachman of Bachman-Turner Overdrive and The Guess Who, and more. The Gala will be held on the Father's Day weekend – the evening of Saturday June 15th. What a great way to honour ALL the fathers in our lives, not just those suffering from prostate cancer!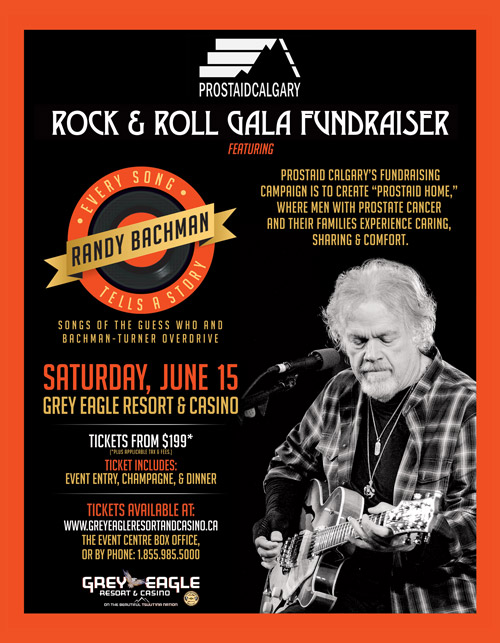 The Grey Eagle Resort & Casino has graciously offered our Rock & Roll Gala guests a special room rate of $149 per night (standard queen and standard king rooms).